Golf Tournament
Bahamas Feeding Network Golf Tournament

Tee Off For Hunger Golf Tournament
Monday, September 18th, 2023
Ocean Club Estates Golf Course
Tee Off For Hunger Golf Tournament Plans
THE Bahamas Feeding Network (BFN) unveiled plans for its 2nd Annual 'Tee-off for Hunger Golf Tournament,' aiming to raise enough money to top up its coffers and provide up to 750,000 meals in 2023.
Fidelity will repeat as title sponsor and Better Homes and Gardens MCR Bahamas will continue as host for the tournament set for September 18 at Ocean Club Golf Club, Paradise Island.
"We are extremely grateful to Fidelity for committing to ongoing title sponsorship," said Felix Stubbs, BFN Chairman. 
"They have been great partners in every way. We are also pleased to announce that even before today's formal announcement, there has been strong interest in every level of sponsorship. 
"Nearly every corporate sponsor or donor who contributed in 2022, and who the team has reached out to informally, has committed to participating in 2023. Supporters understand the cause, the unabated need to feed that unfortunately did not end when the COVID-19 pandemic did."
BFN directors, staff and volunteers work tirelessly to keep up with the need, Stubbs said, as more seniors, displaced persons and those who cannot make ends meet depend on the churches, feeding centres and soup kitchens supported by BFN.
Last month, BFN provided more than 65,280 meals with volunteers and staff packaging cartons and parcels of food and providing grocery supply coupons.
Read more here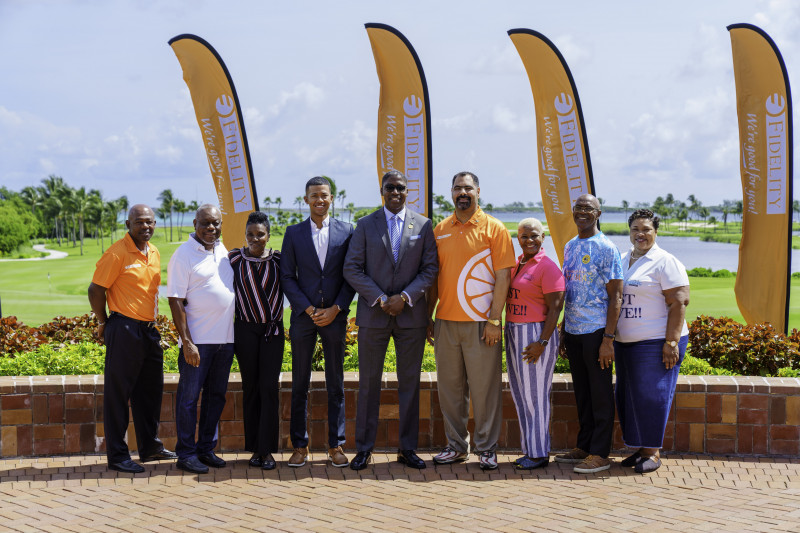 L-R: Crestwell Gardiner (Fidelity Chairman, Donations Committee); Felix Stubbs (Chairman of Bahamas Feeding Network), Pauline Davis, Timothy Smith (Partner, Better Homes & Gardens Real Estate), Minister Zane Lightbourne, Gowan Bowe (CEO Fidelity Bank), Nicolette Archer, James Palacious (Executive Director of Bahamas Feeding Network), Recina Scully
Returning title sponsor Fidelity Bank, Bahamas Feeding Network Representatives, Minister Zane Lightbourne and Host Better Homes & Gardens Real Estate; pose for a photo at the Ocean Club Estates Golf Course
The Bahamas Feeding Network is a Registered 501(c)(3) U.S. Federal Tax Non-Profit Exemption Organization. Tax ID (EIN): 88-3529347 if you would like to make a US Dollar donation please click here for the details. 

For more information contact us at Info@bahamasfeedingnetwork.org